12 Striking Examples of Clerestory Windows in Modern Homes
The term "clerestory" is applicable to Egyptian temples, where the lighting of the hall of columns was obtained over the stone roofs of the adjoining aisles, through slits pierced in vertical slabs of stone.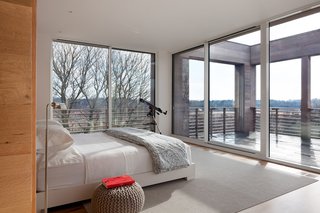 Design Matters.
Sign up for our newsletter and get the latest new stories, features, and exclusives from Dwell.
Get a Daily Dose of Design
Sign up for the Dwell Daily Newsletter and never miss our new features, photos, home tours, stories, and more.