Budget Breakdown: A Seattle Couple Expand Into a Backyard Addition For $413K
When a furniture restoration business threatens to take over their historic Craftsman, this couple opt for a net-carbon, backyard unit.
For many years, Yuki and William French's three-bedroom, circa-1916 craftsman house in Seattle offered plenty of room for the couple and their two children. But then Yuki's in-home furniture restoration business, MidCentury55, began to take off.

"Our whole front living space was overtaken by furniture," William recalls. "You wouldn't want to walk through there in the dark because you'd bump into something."
$20,063.11
General Conditions
$46,563.40
Site Work
$64,474.51
Foundation, Framing, & Structure
$31,695.96
Systems
$116,348.42
Exterior
$34,988.64
General Finishes
$98,416.29
Deck & Hardscaping




Grand Total: $412,550.33
At first, the couple considered expanding their third-floor attic. But the structural gymnastics required made the option cost-prohibitive and seemed to overwhelm the original design. That's when they received some maternal inspiration.
"My mom had always said, 'Build something in the backyard," William says. "I started thinking about our old garage and how you could see Mt. Rainier from the top of it."

Shop the Look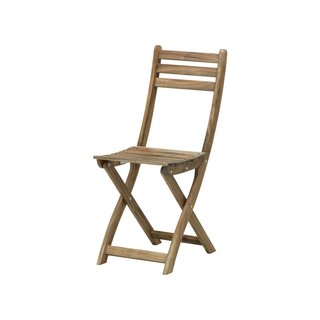 The architects, Seattle–based firm Living Shelter, and project designer Roy McGarrah had just come to the same conclusion: that a Detached Accessory Dwelling Unit (DADU) could solve the expansion dilemma. It was a tight squeeze of eligibility—their existing home was 4,060 square feet, and the minimum required for a DADU by zoning was 4,000.
The addition will be affordable to operate because a series of sustainably minded material choices—particularly robust insulation and triple-pane windows—allow it to be passively heated and naturally ventilated. Indoor temperatures remain in a stable range year-round. The expansion is also net-zero on carbon.

To save money without scrimping on interior wood—a must for Yuki—the couple sourced some of the materials themselves, including scraps of cherry wood used for a banister and an unfinished closet door. "If you do a little of the sanding and staining yourself, it really helps," says Yuki, whose furniture business and DADU were recently the subject of a documentary for Japanese television.

The three-story addition includes an exposed basement that acts as a workshop for Yuki. Because it's partially subterranean, it didn't contribute to the square footage maximum. A flexible main space on the second floor (a kitchenette-equipped living area) acts as a family room and connects to the main house with a deck built of cumaru, a sustainably farmed hardwood. Above is a third-floor loft, allowing the Frenchs to host their extended family.

"All three levels have adjacent outdoor space," architect Terry Phelan of Living Shelter explains. "It really lives a lot larger than just the building."

Though the budget was tight, there was room left over for a hot tub on the second-floor deck: a nicer way to view Mt. Rainier than the roof of their old garage.