10 Modern Structures That Use Brick in Interesting Ways
There's something about brick that we just can't enough of. It's earthy and natural, symmetrical and sturdy, timeless and versatile—and its red, brown, and beige hues can add warmth and a sense of strength and solidity to any facade or interior.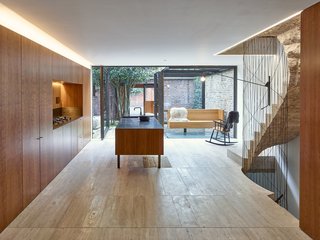 Get a Daily Dose of Design
Sign up for the Dwell Daily Newsletter and never miss our new features, photos, home tours, stories, and more.