Step Inside Squarespace's Minimalist Portland Office
Squarespace is known for its bold and iconic brand, and for helping the masses build sleek, professional websites.
Like the restrained, minimalist vibe that their brand conveys, the company's office spaces are equally stark and striking.
We previously wrote about Squarespace's stunning NYC office space. Today, we take you inside their Portland digs, which maintain the contrasting black, white, and neutral hues of its East Coast counterpart—but adds unique flair that captures the cultural creativity of Portland.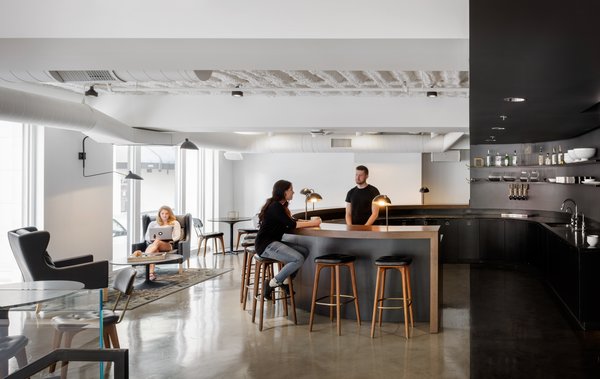 Get a Daily Dose of Design
Sign up for the Dwell Daily Newsletter and never miss our new features, photos, home tours, stories, and more.