Follow Us to 10 Midcentury Modern-Inspired Hotels Around the Globe
Recommended by
The midcentury-modern look is unmistakable—clean and uncluttered with vivid colors, materials like plywood and metal, geometric and curvy forms, and interesting textures and patterns. Though the genre was first conceived during the Bauhaus period from 1919 to 1933, it really began to flourish in the '40s and continued to evolve until the mid-1960s.
Though it's clear that midcentury-modern design has continued to have a strong presence in modern homes today, it's less common in hotels. So, we scoured the planet to find some of the best midcentury-inspired hotels that showcase their own take on the timeless design aesthetic. Take a look at 10 of our favorites below.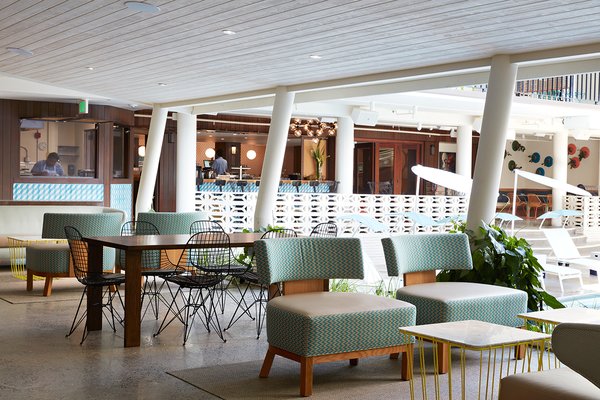 Michele Koh Morollo
@michelekohmorollo
Michele Koh Morollo is a journalist who has been writing about design, lifestyle and travel for the last twenty years. She enjoys writing short fiction, yoga, meditation, hill towns and cliffside destinations, staying at beautifully-furnished homestays, eating well, and nesting with her iBooks library. www.michelekohmorollo.com; www.thefinickywanderer.com
Everybody loves feedback. Be the first to add a comment.
The author will be notified whenever new comments are added.