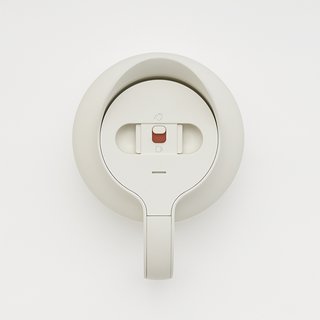 You Can Now Buy a Minimalist Toaster, Rice Cooker, and Kettle from Japanese Retailer Muji
Naoto Fukasawa's new line of kitchen appliances for Muji embodies subtle sophistication.
Undeterred by the latest fads or trends, the Japanese retailer Muji has earned its reputation for being a "brand- less brand," favoring timeless forms over of-the-moment detailing. As such, it only releases a handful of new offerings. This July, the company debuts three plug-in countertop appliances, its frst for the American market. Tokyo-based designer Naoto Fukasawa, revered and lauded for his intuitive approach, masterminded the devices: a rice cooker, which will retail for $195, a toaster and water kettle, $95 each. Their use and interface determined the elegant silhouettes. "Things with which we physically interact, the kettle for example, have to fit well with our hands," Fukasawa says. "I like a rounded cubic shape because people tend to fnd them friendly." On the flip side, he argues that built-in appliances should be rectilinear since they nestle into a wall's surface. The products have simple controls and clever details, like a spoon rest incorporated in to the rice cooker. "We should always base design on our intuitions," Fukasawa says. "It is better to follow our subconscious behaviors." 
Join Dwell+ to Continue
Subscribe to Dwell+ to get everything you already love about Dwell, plus exclusive home tours, video features, how-to guides, access to the Dwell archive, and more.