View Photos
8 Companies That Are Revolutionizing Kit Homes
With seemingly limitless plans, styles, and sizes, kit homes are an intriguing alternative for homebuyers. We've rounded up eight innovative companies whose products range from disaster relief housing to assemble-your-own studios.
The concept of the kit home is as old as Abraham Lincoln and his log cabin, and as quintessentially American. And it's no wonder: the DIY kit home is a standardized but customizable item that combines prefabricated parts, affordability, and ease of production with the opportunity for consumer individuality. With vast advances in technology and style, however, today's prefabricated DIY homes are far from the famed birthplace of Honest Abe. Although the log cabin model remains a popular standard, contemporary kit homes come in a variety of shapes and sizes, and are more affordable, customizable, and efficient.
Newsletter
Join the Prefab Homes Newsletter
Get carefully curated content filled with inspiring homes from around the world, innovative new products, and the best in modern design
Generally made from either treated wood or steel, kit homes are shipped unassembled to consumers in measured, cut, and numbered pieces, and can take anywhere from several hours to a few weeks to construct with a small crew. Best of all, most kit home companies offer state-of-the-art green and renewable energy options.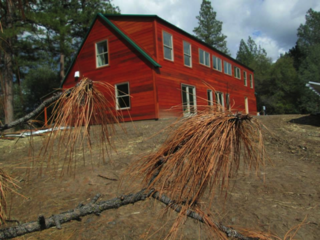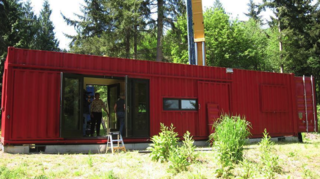 Links to Prefab and Kit Homes


More Dwell Prefab Articles You May Like