View Photos
Before & After: An Outdated Bathroom Gets a Complete Makeover in Just 6 Weeks
Breanna Bertolini of blog Brepurposed mixes vintage and modern elements in this bright, stylish bathroom renovation as part of the One Room Challenge.
Inspired to renovate after moving into her new home in Youngstown, Ohio, freelance graphic designer Breanna Bertolini—the voice behind the blog Brepurposed—decided to take part in the One Room Challenge and revamp her outdated bathroom.
Although she only had six weeks to complete the project, she successfully transformed the room into a virtually unrecognizable space. Scroll ahead to see the fascinating "before" and "after" images.
Before:
Newsletter
Join the Renovations Newsletter
Get carefully curated content filled with inspiring homes from around the world, innovative new products, and the best in modern design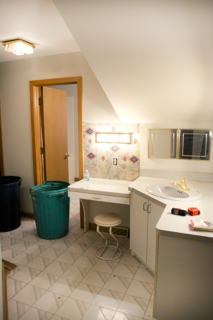 After: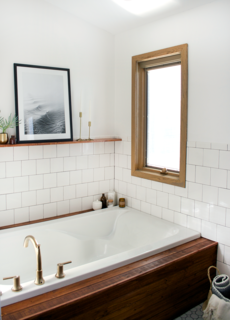 To learn more about the renovation project, check out all the details here.