Bosch Brings Refined European Design to the Kitchen
Steeped in the principles of Bauhaus, Bosch kitchen appliances prize functionality without sacrificing beauty. Click through the slideshow to see how their products simplify all aspects of cooking and cleaning meals.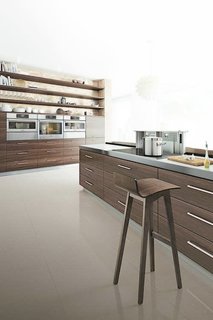 Get a Daily Dose of Design
Sign up for the Dwell Daily Newsletter and never miss our new features, photos, home tours, stories, and more.