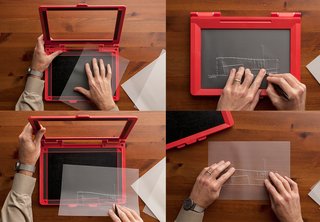 An Architect Lost His Sight and Kept Working Thanks to Breakthrough Technologies for the Blind
As one of the few blind practicing architects in the world, Chris Downey occupies a unique place in design.
When he lost his sight in 2008, Downey, who is based in San Francisco, began using his own experiences to transform interior and exterior spaces for those with—and without—visual impairments. Here, he shares his expertise on new and emerging technologies that could improve life for all of us.

Join Dwell+ to Continue
Subscribe to Dwell+ to get everything you already love about Dwell, plus exclusive home tours, video features, how-to guides, access to the Dwell archive, and more.