A Couple Restores a Seemingly Hopeless Mill in France
Recommended by
In 1981, Londoners Anthony and Gillian Blee purchased the ultimate fixer-upper. The property in southwestern France was idyllic, but its old mill, built in 1822, and three flanking outbuildings had fallen into terrible disrepair.
"It was a complete ruin and completely uninhabitable," says Greg Blee, one of Anthony and Gillian's five children and a founding partner at Blee Halligan Architects.

Bit by bit, the couple restored each building with the help of family and friends. In March 2010, Blee and his design partner, Lee Halligan, completed the final renovation transforming the last structure into a 215-square-foot cabin for two. After prefabricating the timber framing in sections scaled to fit into a Renault van, Blee and Halligan drove through the chunnel to construct the interiors on-site. With no access to electricity, plumbing, or other utilities, the duo turned to the land for materials and to the sky as a source of energy.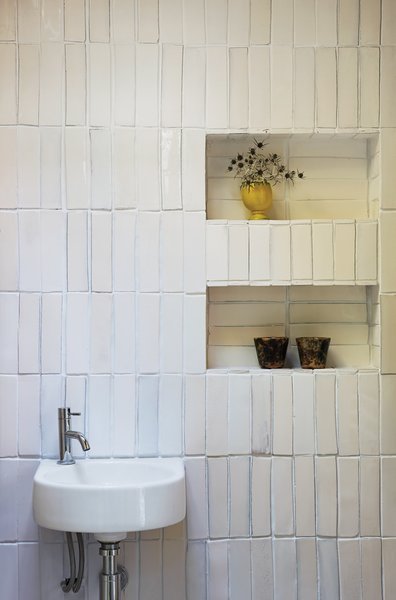 Miyoko Ohtake
@miyokoohtake
When not writing, Miyoko Ohtake can be found cooking, training for her next marathon, and enjoying all that the City by the Bay and the great outdoors have to offer.
Everybody loves feedback. Be the first to add a comment.
The author will be notified whenever new comments are added.