8 Unique Vacation Rentals Around the World
Every traveler is different—some want the comforts that come with staying in a conventional hotel, while others crave adventure and the opportunity to experience something out of the ordinary.
If this sounds like you, consider taking some time off to step out of your comfort zone and explore a unique destination. These days, short-term rentals come in a variety of unconventional packages, and the following options are no exception. So, even if you don't have time to squeeze in one last summer escape, have a look at the following out-of-the-box properties and start planning your next getaway before the holiday season hits.
Where: Orcas Island, Washington
How much: $225 per night
Newsletter
Join the Travel Mailing List
Get carefully curated content filled with inspiring homes from around the world, innovative new products, and the best in modern design
Where: Gifford, East Lothian, Scotland
How much: $193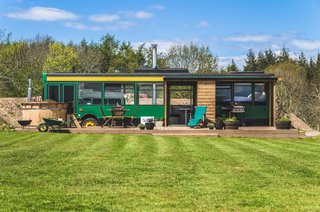 Where: South Island, New Zealand
How much: $350 per night
Where: Seal Beach, California
How much: $500 per night
Where: Pula, Croatia
How much: $171 per night
Where: Orlando, Florida
How much: $998 per night
Where: Saint Brélade, Jersey
How much: $373 per night
Where: Stann Creek, Belize
How much: $1,500 per night