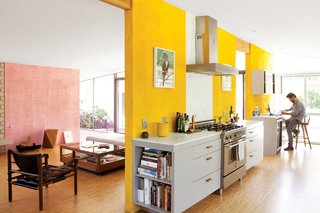 25 Bold Ways to Decorate with Yellow
The color yellow is associated with many things including bliss, happiness, and energy (to name a few). Decorating with yellow illuminates your home, giving off good vibes while also creating an overall positive place to reside in. With spring right around the corner, get inspired to redecorate with this lively color.
Take a peek at twenty-five spaces that are perfectly decorated using the color yellow.
Get the Renovations Newsletter
From warehouse conversions to rehabbed midcentury gems, to expert advice and budget breakdowns, the renovation newsletter serves up the inspiration you need to tackle your next project.