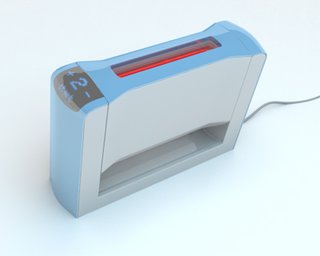 Toaster Treatise
In addition to being an excellent example of necessity as the mother of invention, Polish designer Martin Žampach's TOAST ONE toaster is a hands-on tour of how a product designer thinks and works. A student project that has yet to be produced, the TOAST ONE is a worthy idea: A new way to get toast out of a toaster, other than the crumb-creating, finger-burning pop-up.


The photos that accompany the product description tell the tale: Identify a problem; consider a solution; design it; mock it up; prototype it; produce it.

Plus, Žampach's equally conceptual microwave oven for baguettes is totally awesome.




Get the Dwell Newsletter
Be the first to see our latest home tours, design news, and more.