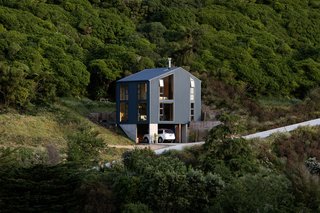 This Compact New Zealand Home Uses Low-Cost Materials to Dazzling Effect
Designed for a couple in Wellington, New Zealand, this small home puts the focus on affordable materials and stunning views.
Get the Pro Newsletter
What's new in the design world? Stay up to date with our essential dispatches for design professionals.