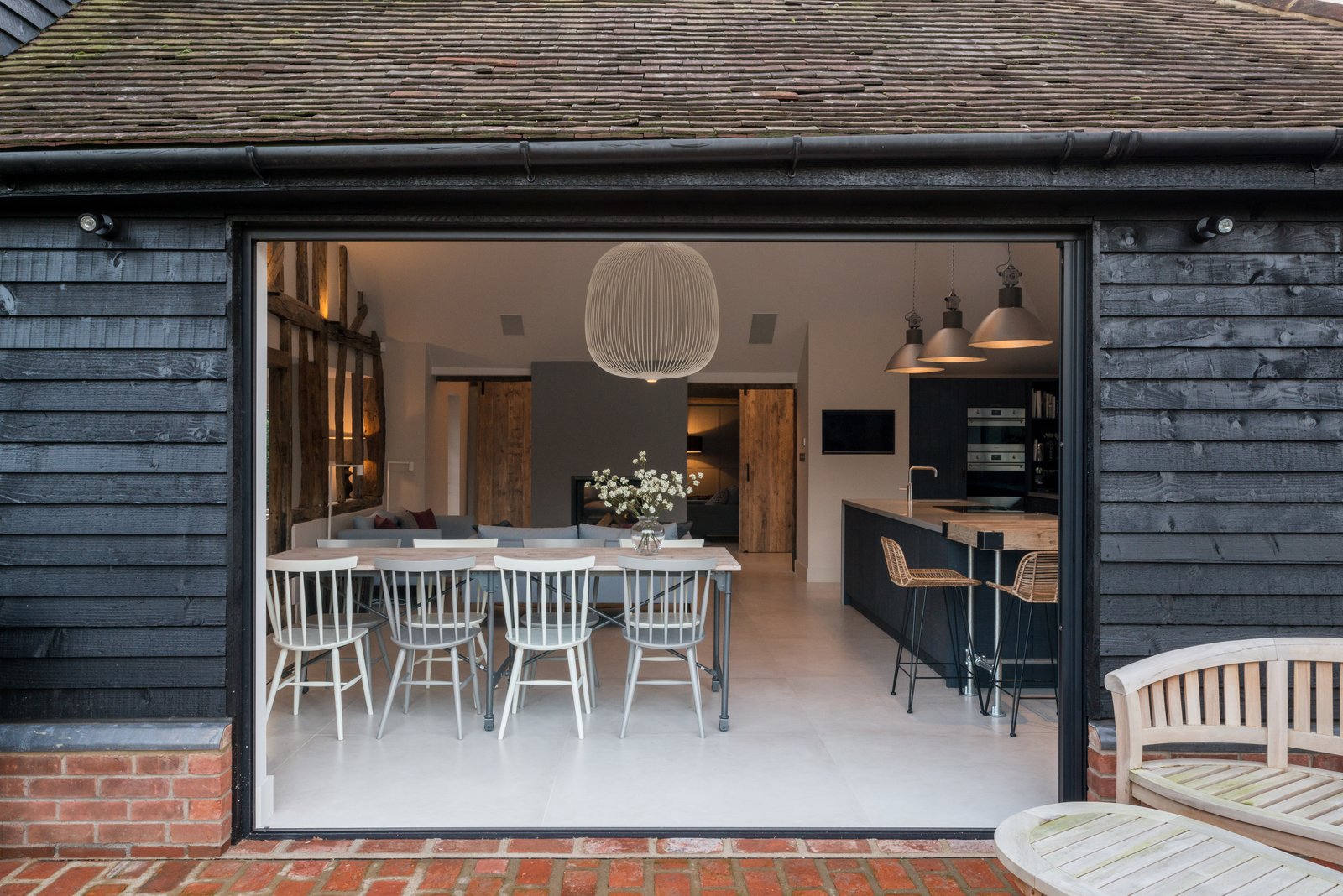 A Beautifully Renovated Barn House Reveals Rustic Roots in South East England
A modern facelift highlights the heritage of a renovated barn house in the UK.
Set within the greenbelt and conservation area of Beaconsfield Old Town in the county of Buckinghamshire in South East England, The Great Barn is a heritage family home that Gresford Architects restored and redesigned to better suit the lifestyle of its owners whose children have left the nest. Once an old barn, the building was converted into a house by property developers in 1997. Since then, the owners have made a number of sympathetic alterations and additions to the building.
Unfortunately, the 1997 conversion and subsequent changes resulted in the loss of many of the property's original barn-like qualities. So the owners hired London-based Gresford Architects to renovate the house with goal of restoring its original barn-like character.
The owners also sought to reorganize the living spaces to better accommodate their new empty-nester lifestyle.
The Gresford team stripped away many of the alterations that were made during the 1990s. Thankfully, the original timber structure was still structurally sound. The team used this existing element to frame the home in a way that enhanced the historic essence of the building.
Gresford Architects opened up the kitchen to the roof space above (which previously contained a bedroom), and introduced shiplap joinery to connect the home to its historic roots.
In the east elevation, a large glass sliding door frames views of the stunning garden and the home's red brick and dark timber exterior.
A new, bespoke staircase and study area separates the open dining and kitchen space from the main living lounge at the southern end of the house. In this space, a low ceiling, an exposed log-burning fireplace, and warm neutral shades create a cozy, farmhouse feel.
The architects completely altered the west wing of the house, converting a redundant bedroom on the ground floor into a cozy den with a vaulted roof and timber-paneled walls.
Concealed within one of the timber-paneled walls is a private staircase that ascends to an attic that now serves as a guest bedroom and bathroom.
Get the Renovations Newsletter
From warehouse conversions to rehabbed midcentury gems, to expert advice and budget breakdowns, the renovation newsletter serves up the inspiration you need to tackle your next project.