Three Generations Fit Under One Roof After a Modern Renovation in Southern California
A Los Angeles bungalow keeps its roots while growing to accommodate family.
Soon after purchasing a 1940s home in the Mar Vista neighborhood of Los Angeles, Mohamed Sharif was approached by his new neighbors. "Are you a developer?" they asked, their concern evident. He assured them he was not, and that his family was there to stay.

Newsletter
Join the Renovations Mailing List
Get carefully curated content filled with inspiring homes from around the world, innovative new products, and the best in modern design
A partner in Sharif, Lynch: Architecture and an assistant professor in UCLA's Department of Architecture & Urban Design, Mohamed, along with his wife, orthodontist Rehana Khan, had no desire to tear down and start from scratch. Their aim was to modernize and enlarge the single-level, 1,330-square-foot bungalow to accommodate their three sons—Karim, Amin, and Zayd—as well as Rehana's mother, Susan, without dwarfing the 5,500-square-foot lot.
Connecting the building to the outdoors was critical. "There was a beautiful backyard, but the only way to access it was by going down the driveway," Rehana says.
After zoning constraints led them to scrap plans for an accessory dwelling unit, Mohamed suggested they replace the rear of the house with a two-story L-shaped volume that would encompass bedrooms, bathrooms, a family room, and a maisonette for Susan—a move that would nearly double the original square footage. "Keeping the front of the existing building relatively untouched ensured that its scale and appearance would not remarkably depart from other houses on the street," says Mohamed.
Since they'd continue to live in their rental during construction, Mohamed and Rehana both felt a sense of urgency. "Our conversations were focused and decisive because there was a healthy acknowledgement of Realpolitik—the time and money crunch," says Mohamed, who worked with contractor Refined Development to complete the job in less than seven months.
The result is a house that "doesn't upstage the neighbors," he explains. "Peeking above the existing roofline is a simple plane outlining the second floor of the addition." Inside, the exterior and interior views were carefully choreographed and framed to "maximize a sense of depth and breadth," he says. Old windows were expanded and new openings extended up to the ceilings, while operable skylights enhance the feeling of airiness.
Blue-gray fiber-cement panels were used as cladding for the addition, a pragmatic choice that yielded unexpected benefits. "Depending on the way the sun hits them, they can look like metal or just disappear into the sky," says Mohamed.
"The windows are strategically located so you can see through the whole house from the street." Mohamed Sharif, architectural designer and resident
Susan's suite consists of a sitting area and kitchenette set across the deck from the family room. An internal stair leads to her corner bedroom. If she later decides it's easier to live on the first floor, the couple can swap their bedroom downstairs for hers.
Susan appreciates the options the space offers. "It's completely private and peaceful, but it can connect by doors on both levels so I can be with my family and my grandchildren."
Shop the Look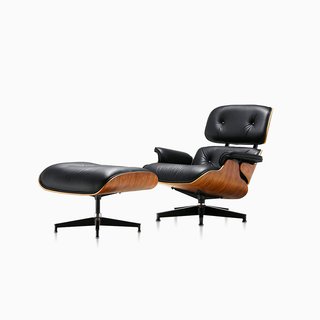 Whether Mohamed and Rehana are making a meal in the open kitchen, enjoying the breeze from the garden, or watching Zayd play with his toys on the light-drenched stair landing, the couple are happy that their house not only suits the neighborhood, but also offers them flexibility to meet their changing needs. "The multigenerational household didn't always exist in this culture, but now it's becoming an economic necessity," says Mohamed. "For our family, this feels like the most dignified approach to all of us living under one roof."