Salvaged Outdoor Gear Gets New Life, Thanks to a Surfer-Designer Duo
Sealand is a brand dedicated to making sustainable, upcycled products from old sails and tents.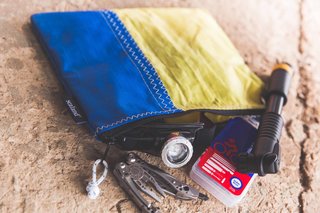 See Design Indaba's full collection of featured South African creatives here.
Get a Daily Dose of Design
Sign up for the Dwell Daily Newsletter and never miss our new features, photos, home tours, stories, and more.