"Queen of the Curve": 18 Influential Works by Zaha Hadid
When Zaha Hadid passed away in March 2016, she left the world of architecture with an irreplaceable legacy. As the first woman to receive the Pritzker Architecture Prize (2004), she was described by the Guardian of London as the "Queen of the curve" who "liberated architectural geometry, giving it a whole new expressive identity."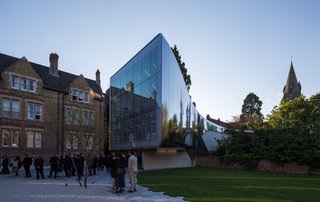 Get a Daily Dose of Design
Sign up for the Dwell Daily Newsletter and never miss our new features, photos, home tours, stories, and more.