View Photos
Before & After: A Traditional Facade Hides a Dream Home With Emerald Green Accents
GRT Architects took a "gradient approach" to the renovation of this historic townhouse by carefully weaving in modern modifications from the front to the back.
The four-story home was originally designed by architect William M. Miller and built in 1898. It's located in the Prospect Lefferts Gardens Historic District in Brooklyn, so when GRT Architects renovated the structure in 2018, they made sure to keep the facade true to its roots.

Newsletter
Join the Renovations Newsletter
Get carefully curated content filled with inspiring homes from around the world, innovative new products, and the best in modern design
The townhouse had seen modifications over the decades since its construction. In 1940, the ground floor was converted into a doctor's office, and at another point, a two-story rear addition was installed. The architects were tasked with lightly reorganizing the interior spaces and knitting the home back together.
"When working on historical buildings, we begin by establishing an attitude of new to old," said the firm. "As landmarked buildings require a literal approach to facade preservation, we set a gradient from invisible improvements facing the street, to obviously new elements towards the rear."

Before: The Living Room
In order to blend old and new, the architects "created framed views through the building on every level," the firm said. "Detailed consideration was given to the way in which portals are marked."

After: The Living Room
Before: The Dining Room
After: The Dining Room
Before: The Kitchen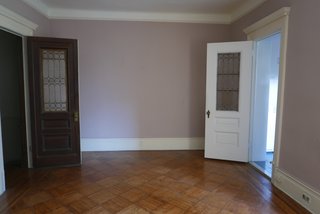 After: The Kitchen

Shop the Look
Before: The Pantry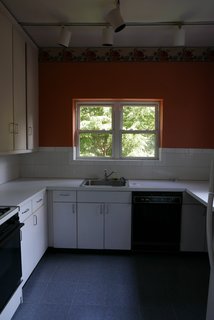 After: The Pantry
Before: The Bathroom
After: The Bathroom
Before: The Principal Suite
After: The Principal Suite
Before: The Guest Room
After: The Guest Room