Photo of the Week: Angled Wood Bedroom
Each week, we tap into Dwell's Instagram community to bring you the most viral design and architecture shots of the week.
This week, we were intrigued by this wood-paneled bedroom with an angled ceiling posted by @contentarchitecture.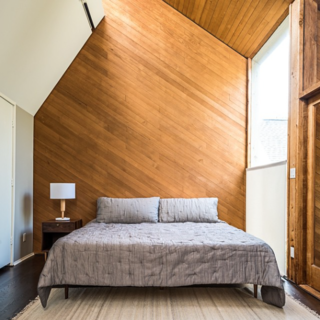 Follow @dwellmagazine on Instagram for more design and architecture inspiration.
Get a Daily Dose of Design
Sign up for the Dwell Daily Newsletter and never miss our new features, photos, home tours, stories, and more.