Brazil is a breath-taking country that has a perfect mix of nature and modern architecture.
These houses prove that the simplicity of modernism pairs perfectly with Brazil's bustling urbanity as well as its lush natural environments.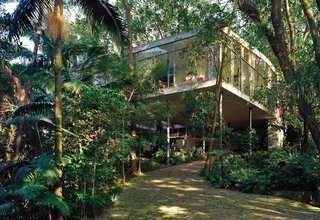 Get a Daily Dose of Design
Sign up for the Dwell Daily Newsletter and never miss our new features, photos, home tours, stories, and more.