Make Your Space Look Bigger: 10 Lofted Bedrooms
We believe that there are many awesome advantages to having a loft in your home. Loft design is a stylish and effective way to maximize space in any room of the house - especially the bedroom. If you don't mind a few stairs, then lofting your bedroom might be perfect for you.
Take a look at ten creative bedroom lofts that we love and hope you will too.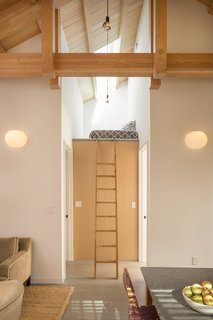 Get a Daily Dose of Design
Sign up for the Dwell Daily Newsletter and never miss our new features, photos, home tours, stories, and more.