View Photos
Before & After: A Dilapidated Midcentury in Pennsylvania Gets a Chic Makeover For $132K
A husband-and-wife duo work their magic on a tired 1950s residence, unveiling a contemporary home with midcentury influences.
When Claude's husband, Chris, came home with the news that he had purchased a foreclosed home just outside Lancaster City, Pennsylvania, she had some serious reservations.

"He pulled up some photos from Google Maps and I came to a rather prompt opinion that I was not impressed," Claude says. "It was ugly."
Yet her tune changed after her first walkthrough of the house. Despite the property's neglected state, distracting tile choices, and abundance of "ugly stone," Claude fell in love with the home's original 1950s elements—even the maroon toilet and matching sinks.
Newsletter
Join the Renovations Newsletter
Get carefully curated content filled with inspiring homes from around the world, innovative new products, and the best in modern design
Eager to breathe new life into the house—dubbed Louise Avenue—and stay true to the era of the home, the couple tapped their team at the design and real estate firm Chris & Claude Co. to embark on a renovation that took over six months and approximately $132,000 to complete.
The transformation of the dated property in a midcentury-inspired, light-filled home that radiates warmth and effortless cool has been nothing short of stunning—a fact reflected in the multiple offers put on the home and the speedy sale in just two days.
Before: Exterior
After: Exterior
Before: Living Room
After: Living Room
Before: Dining Room & Kitchen
After: Dining Room & Kitchen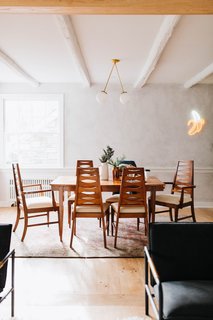 Shop the Look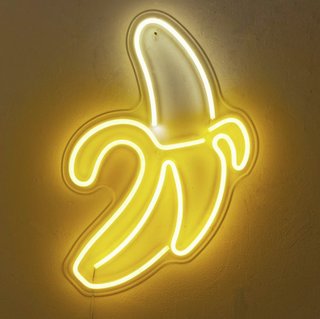 Before: Master Suite
After: Master Suite
Shop the Look
Before: Office
After: Office
Before: Attic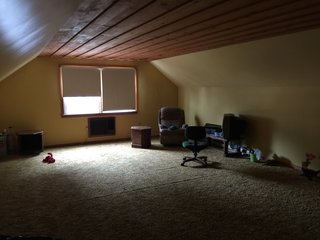 After: Attic
Before: Studio
After: Studio
Before: Hallway Bathroom
After: Hallway Bathroom
Before: Basement
After: Basement
Before: Backyard
After: Backyard