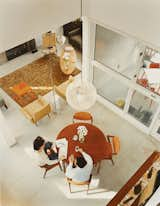 25 Fun Finds Under $25 to Bring a Little Joy to Your Home
Need a pick-me-up? Indulge in a little retail therapy with these tchotchkes, books, bath salts, and other sweet picks we're loving right now.
We love the products we feature and hope you do, too. If you buy something through a link on the site, we may earn an affiliate commission.
Related Reading:
Get the Shop Newsletter
Smart shopping for the design obsessed. Find what you love in our expertly curated selection of finely crafted home, office, travel, and lifestyle products.