View Photos
Commune With Nature in This Enchanting Timber Cabin in Holland
Nestled near a forest in northern Holland, a tiny prefab cabin offers city dwellers respite in nature.
Beloved for its bucolic landscape and laid-back charm, the rural village of Slootdorp in northern Holland has been made all the more enchanting by the arrival of this tiny timber cabin—and it's available for rent. The prefab shelter is located at Het bos roept! (The Forest Calls!), an eco campground founded by Gidus Hopmans and Sasja Wiegersma.
Hopmans and Sasja asked their longtime friends Farah Agarwal and Arjen Aarnoudse, founders of Amsterdam-based architectural studio The Way We Build, to design a mobile cabin that encourages immersion in nature while maintaining a small footprint.
Stay up to Date on the Latest in Prefab Homes
Get carefully curated content filled with inspiring homes from around the world, innovative new products, and the best in modern design.
"The cabin is meant for metropolitan people looking to rejuvenate close to nature in order to escape the digital pollution of nowadays," explain Agarwal and Aarnoudse. "There is space to meditate, write, draw, and create things by using materials found in nature, allowing guests to let go of the external world and reconnect with their souls in nature's wild perfection."
Drawing inspiration from religious architecture as a place of refuge, the architects designed the interior of the cabin with timber arches that create a chapel-like feel. "The arches and the domes help guests reconnect with themselves and create positive energy for meditation," explain the duo.
The architects originally planned to prefabricate the timber arches from cross-laminated timber using a CNC cutting machine. However, after learning that CNC cutting on such a small scale would be far too expensive, they teamed up with architectural artist Joritt Vijn to prefabricate the materials out of poplar plywood instead.
Vijn, who has an artist's studio in Amsterdam, hand-cut the more manageable elements in the city and then transported the pieces to a farm near the site, where he and the architects spent a month assembling and finishing the structure. The completed cabin was transported by truck to the edge of the campsite just in time for the start of the camping season in early April.
"It's such a beautiful area—you want to be able to share it with people," says Wiegersma of the Het bos roept! campsite. "And that is exactly what we are doing here. Creating a place where people can discover, experience, and above all enjoy. Enjoy the environment, the forest, the polder, the island, the Afsluitdijk, the nature, and the cultivated land."
Shop the Look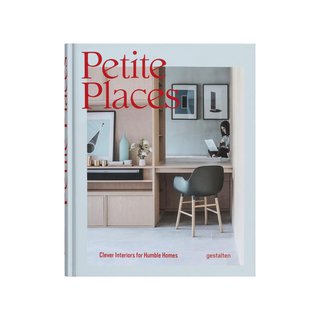 The cabin is available to rent on Airbnb for approximately $122 a night for two people, including complimentary breakfast.