View Photos
Before & After: An Australian Victorian Home Gets Rescued From a Bad '70s Remodel
A careful renovation saves this Victorian home in Melbourne from losing its historical charm.
In 2014, Steph Hegerty and her husband purchased a Victorian on Liscard Street in the Melbourne suburb of Elsternwick. The house had been so badly remodeled in the 1970s that most of its historical details were no longer visible, so the couple renovated it into a contemporary residence that's now available for purchase through NOKK, a new property platform that brings more stock and transparency to the real estate market.
"Except for the hallway arch and pressed metal ceilings, most of the house's original charm had been erased. But we were still able to see the potential in the house. We had always wanted to take on the challenge of a renovation project, so we thought this was the perfect opportunity," says Hegerty.

Before: The Exterior
Newsletter
Join the Renovations Newsletter
Get carefully curated content filled with inspiring homes from around the world, innovative new products, and the best in modern design
After: The Exterior
"The floor came out, the roof came off, but aesthetically, the biggest changes were to the windows," says Hergerty, who removed the old aluminum windows and installed beautiful timber sash windows to improve the look of the facade.
Before: The Living Room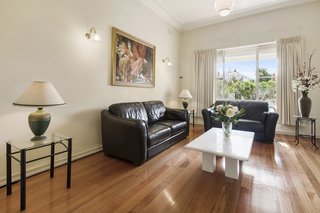 After: The Living Room
Hergerty says she's always dreamed of renovating a Victorian or Edwardian house, and turning it into a modern and relaxed family home. "We have two young kids, so the floor plan needed to be really practical," she says.
Before: The Bedroom
After: The Bedroom
"It wasn't until we started the renovation that we were able to determine the state of original house. The brickwork structure of the house, which was set upon bluestone footings, was rock solid, but we ended up having to replace the trusses, which was quite a hefty variation. We also didn't know the state of the plaster in the front half of the house until we stripped all the paint off the walls, so we had to decide as we went along," says Hegerty.
Shop the Look
After: The Guest Room
After: The Kid's Room
Though Hegerty and her husband are rookie renovators, they report that the remodel went pretty smoothly. The biggest challenge for them was working through the uncertainty of which parts of the house to retain, and which to change.

After: The Kitchen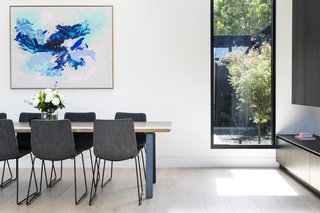 After: The Bathroom