An Atypical Tree House
Recommended by
When a 40-year-old pine tree fell over at the rear of a Brentwood estate in Los Angeles a few years back, its owner, an art lover and a philanthropist, let it lie. The tree revived itself, continuing to grow from its newfound horizontal position. At that point, the owner decided to honor its resilience by incorporating it into a 172-square-foot office / guest house.
While most tree houses have a trunk running vertically, this structure floats above the tree, suggesting the delicate tension between nature and the built environment. Serving as an inhabitable sculpture – a refuge, a gallery and a guest cottage – it's perched atop a hill and overlooks canyon vistas, downtown Los Angeles and the Getty Center.
Rockefeller Partners Architects spent about eight months on the design. "It was a complex little puzzle," said Chris Kempel, the project's architect. "It was like taking a box and poking it with chopsticks," he said about five slightly canted steel columns that pierce its cedar exterior.  "We had a bunch of fun with it."
Check out the slideshow to see more images of the project.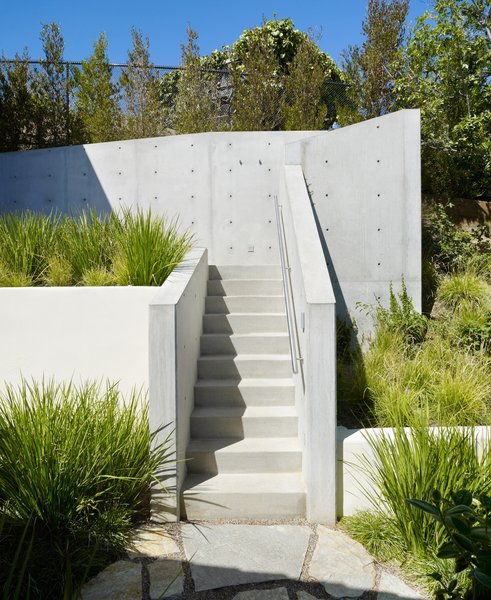 Details
Project: Brentwood Tree House
J. Michael Welton
@j_michael_welton
J. Michael Welton is architecture critic for the News & Observer in Raleigh, N.C. His work has appeared in national and international publications like The New York Times, The Washington Post, Metropolis, Interior Design, Architectural Record, and Ocean Home. He is the author of "Drawing from Practice: Architecture and the Meaning of Freehand." He is also editor and publisher at www.architectsandartisans.com.
Everybody loves feedback. Be the first to add a comment.
The author will be notified whenever new comments are added.