12 Perfect Plunge Pools For Your Small Outdoor Space
Don't have space for a massive pool in your backyard? No need to worry. Each of these plunge pools have a small footprint and is the perfect solution for your compact backyard.
As we prepare for summer, take a look at 12 of our favorite plunge pools that may provide the inspiration you need for your next backyard project!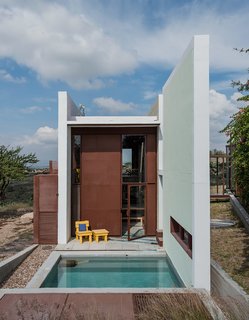 Get a Daily Dose of Design
Sign up for the Dwell Daily Newsletter and never miss our new features, photos, home tours, stories, and more.