21 Enchanting Spaces That Feature Iconic Furniture
From the Eames lounge chair to the Noguchi coffee table, these quintessential designs in modern homes prove that classic can also feel contemporary.
The world of iconic furniture boasts designs by legendary architects and designers whose love of clean lines and curving, comfortable forms have influenced modern interiors for decades. Today's homeowners still reach for the classics, bringing these pieces into the present. Read on for great examples of one-of-a-kind spaces that incorporate the sleek shapes and forms of these well-known, exemplary designs, from sculptural chairs to elegant, minimalist tables.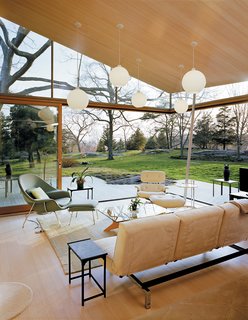 Get a Daily Dose of Design
Sign up for the Dwell Daily Newsletter and never miss our new features, photos, home tours, stories, and more.