Texas Two-Step
Recommended by
In Austin, mid-century homes built in the wake of World War II join more traditional vernacular architecture.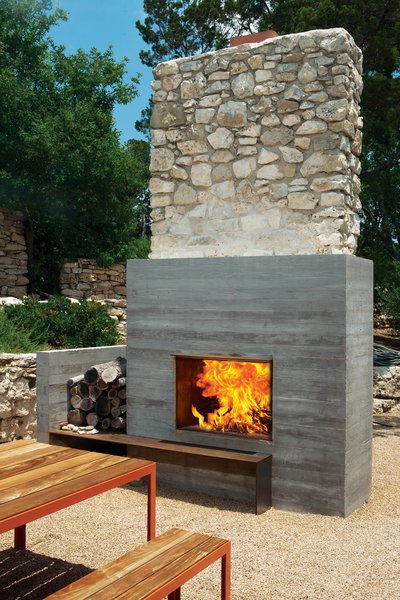 Homeowner and architectural designer Elizabeth Alford explains that rapid post–World War II population growth caused Austin homebuilders to address materiality and place in a more direct way. Though modest, many of the Texas capital's homes were built with local resources, such as limestone and native hardwood, and made strong connections to the outdoors with the help of large windows, covered porches, and patios. "People were interested in technology and the future," she says, but ties to farm life were still strong.

According to Alford, mid-century houses are a "small but appreciated minority" in Austin—head into Hill Country to spot the strictly vernacular dogtrot-style homes—but she's not kidding when she says that the best example of regional architecture in central Texas might just be the famed Louie Mueller Barbecue in Taylor, about 30 minutes outside of Austin. Nothing screams "sense of place" like the smoke-stained pine that lines the walls and the quilt-like brickwork on the front of the otherwise unassuming building.
Addie Broyles
@addie_broyles
Addie Broyles is a writer based in Austin, Texas. As the food writer for the Austin American-Statesman, she writes a weekly column and blog called Relish Austin and her stories usually appear in the Wednesday print section of the newspaper. When she's not wrangling backyard chickens or her two young sons, the Ozarks native and University of Missouri graduate writes about women and food at TheFeministKitchen.com and is the advisory council chair of the Austin Food Blogger Alliance. In 2011, Addie was named by Tribeza magazine as one of the top 10 Austinites to watch and was voted the top food writer in the city by the Austin Chronicle. She recently won the National Headliner Award for special or feature column on one subject by an individual.
Comments
Everybody loves feedback. Be the first to add a comment.
The author will be notified whenever new comments are added.