Take a Step Through 20 Huge Modern Doors
From wall-sized swinging doors to two-story roll-ups, these portals help you make a big entrance.
As a place in the home that's often overlooked, these 20 examples reveal substantial, creative, and sometimes dramatic designs that welcome you in with extra wide-open arms.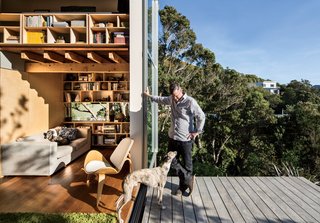 Get a Daily Dose of Design
Sign up for the Dwell Daily Newsletter and never miss our new features, photos, home tours, stories, and more.