South Korea recently hosted the 15th Annual Seoul Living Design Fair as part of their lead-up to their one-year term as the World Design Capital in 2010. Sergio Pirrone, a Tokyo-based architect, photographer, and writer, attended the show and captured the works of leading Korean designers such as Bae Dae Yong, Choi Si Yuong, Jeon Shi Hyoung. Click the "View Slideshow" link about to see some of the designs that were on display.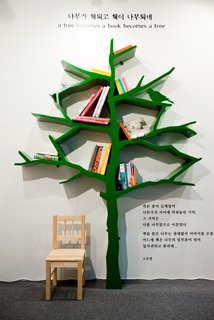 Get a Daily Dose of Design
Sign up for the Dwell Daily Newsletter and never miss our new features, photos, home tours, stories, and more.