Live from London: Benjamin Hubert
Recommended by
Benjamin Hubert has been busy since graduating with an industrial design degree from Loughborough University in 2006. At 100% Design last week, he launched a A year in the making, a collection of several products for no less than seven British and international brands.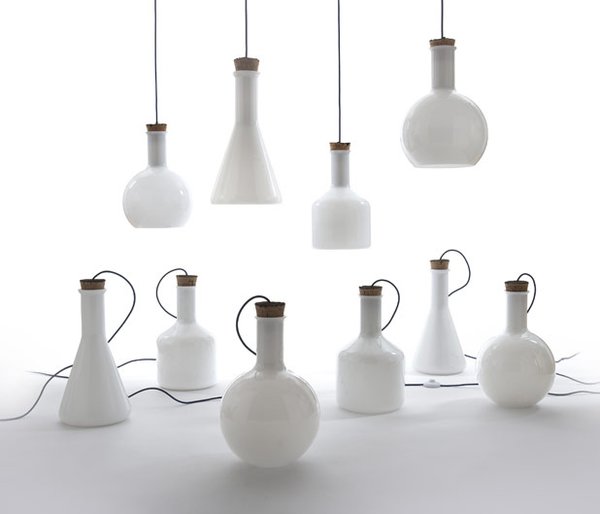 Hubert doesn't limit himself in either his choice of material or his final products. Exploring the applications of materials such as concrete, cork, wood, clay, glass, ceramics, and plastic, A year in the making includes chairs, stools, a table, a coat rack and a range of lighting for various manufacturers. Notable pieces include the concrete "Heavy Desk Light" for Decode London and the "Float" cork lights for Unique Copenhagen. Hubert's "Labware"collection for Authentics, consisting of three blown-glass lamps inspired by traditional laboratory beakers, also won the won the Best New Product award at 100% Design last week. In this short video, he explains his interest in materials as well as why he became a designer:
 
Charlotte West
@charlotte_west
Charlotte West is a design writer who recently returned to the United States after six years abroad in Stockholm, Sweden. She writes for a number of publications in the US, UK, Australia, Canada and Sweden. Her work has appeared in Icon, Step, Varoom, Budget Travel and Men's Journal. She is also an editor at large for Elemente magazine in Canada. Charlotte lives in Seattle with two Norwegian forest cats.
Comments
Everybody loves feedback. Be the first to add a comment.
The author will be notified whenever new comments are added.