LA Tech-Habitat Home
Recommended by
Building for a client with specific desires can be difficult, but designing for one with few programming preferences can often be harder. Such was the case for a team of nine fifth-year students at Louisiana Tech University who teamed up with Habitat for Humanity to create a modern home in the traditional town of Ruston, Louisiana.
The clients had two requirements: a porch in the back yard and a bedroom in the rear of the home. The rest was up to the students. The result was a LEED silver, 1,152-square-foot home built on a minimal budget with the help of local volunteers who donated their time and supplies to the team. 
View the slideshow and read the full story, told in captions.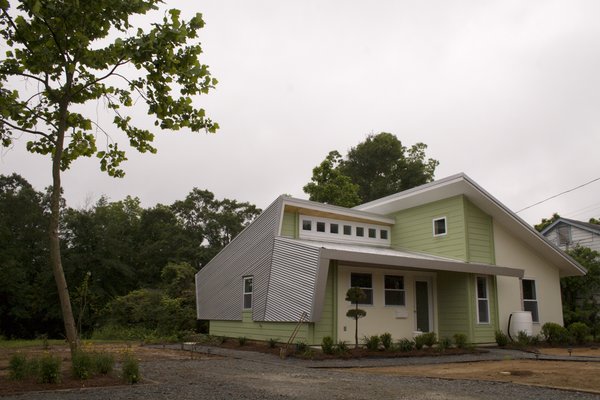 Miyoko Ohtake
@miyokoohtake
When not writing, Miyoko Ohtake can be found cooking, training for her next marathon, and enjoying all that the City by the Bay and the great outdoors have to offer.
Comments
Everybody loves feedback. Be the first to add a comment.
The author will be notified whenever new comments are added.