Architect Pedro Gadanho brings a body of hypercolorful work and a curiosity for the world stage to his new position as MoMA's curator for contemporary architecture.
The Museum of Modern Art in New York established the world's first curatorial department for architecture in 1932. At the time, it was a bully pulpit of sorts for Philip Johnson, who would identify and later create his own work in the vein of the International Style. Fast-forward 80 years, when MoMA appoints Pedro Gadanho as the institution's curator of contemporary architecture. Gadanho is the antithesis of Johnson: approachable, globally minded, and a practicing architect who has steadily built a volume of work on a mostly local scale in his native Portugal. One week after his move stateside, we sat down with Gadanho to chat about his interior architecture (including a recently finished house south of Lisbon) and what he hopes to address in his new role, such as the perception of public space, international accountability, and envelope-pushing exhibition design.
Newsletter
Join the Daily Dose Mailing List
Get carefully curated content filled with inspiring homes from around the world, innovative new products, and the best in modern design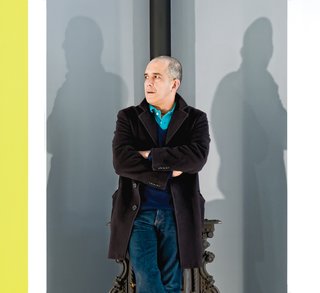 How is designing for public space different in Europe than in the USA?
How people use public space now [in Europe] is more Occupy Wall Street than a top-down approach, in which you design the way people should use it. At least over the last five to ten years, the perception of that Barcelona-type public space is now being criticized because it's almost overdesigned. Now the attitude is to engage with communities in a participatory process.

Take, for example, the collective Raumlaborberlin, who designed a public space in a very depressed area close to Turin, Italy, using recycled materials rather than imposing this posh, stylish design. I think this is probably the most interesting thing happening now in architecture. How will you translate that to what you are doing for MoMA?
I am now suggesting acquisitions, diversifying how we "collect" architecture. Barry [Bergdoll, MoMA's Philip Johnson Chief Curator of Architecture and Design] told me that I was being invited as an ambassador of the world, rather than an American protagonist focusing on American architecture. I hope to open up our collection to other sorts of practices and look into what's missing from a global point of view.What is the significance of expanding the Young Architects Program International beyond the MAXXI affiliate in Rome?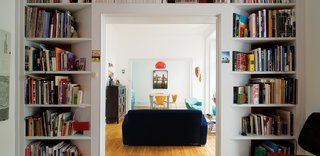 A program in Santiago, Chile, is also happening as well as another new one I can't talk about yet. But in each city you have local architects contributing to these programs, which creates a large umbrella under MoMA.

The world is so networked that people have to be more aware of realities in their own backyard. I've even been critical of Portuguese architecture for doing this—it's highly recognized internationally, but that leads architects there to not care as much about what is going on around the world. And because we are politically and economically tied to everyone else, these local issues are highly relevant. How does MoMA function as a platform for local design solutions writ large?I think the museum has, particularly with Barry, assumed this condition of a laboratory through which we can realize a kind of [built] work not possible in academia. It is also my mission to get these messages across to a larger section of the public—it's really important, communicating to an audience that is not only architects. As a curator and an architect with experience in exhibition design, what recent exhibitions do you deem successful?
The Barbican Art Gallery exhibition by OMA pushed the limits of what is considered the right way to curate architecture because it was very informal and keen to twist the rules. It's a fun experience for the public, and has some critical edge. OMA gathered all the images on their computer servers and made this film that lasts for two days, just displaying all the images, very fast. At the same time it's meaningless but also reveals a curatorial strategy: pushing the limits of a traditional perception of architecture. You've said that you'll put aside your practice while you're on staff at MoMA. Can we talk about the latest home you designed in Portugal? It was a house from the 1940s, about 970 square feet on the main floor and 650 in the attic. The client is a single businessman. He knew my work and gave me quite a bit of freedom.Do you make recommendations on furniture? No. I normally design kitchens and bathrooms. In this case I also picked the fireplace! I believe after I deliver a project it is up to the client to do whatever he or she wants to do with it. Including destroying it.