Friday Finds 04.20.12
Recommended by
On this Friday, we share a residence in Whistler, a wind map of the United States, a project that pays homage to Miami's now-demolished Orange Bowl, and more. Scroll down for the full story.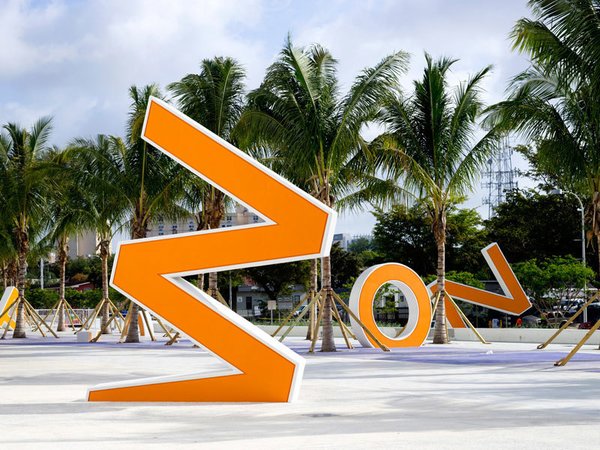 Jaime: Wind Map

A friend recently sent me this surprisingly beautiful real-time "wind map," which shows "the delicate tracery of wind flowing over the U.S." It's kind of mesmerizing to watch the lines flowing and brightening and darkening. The thicker and whiter the lines, the stronger the wind.

Kelsey: Snarkitecture in Miami

To commemorate the now-demolished Orange Bowl, Brooklyn firm Snarkitecture has re-created the stadium's enormous orange lettering and installed them in seemingly haphazard fashion (though of course we know better) around the east plaza of the Marlins Ballpark. The connection? One half of Snarkitecture, artist Daniel Arsham, grew up in Miami. He met future design partner, architect Alex Mustonen, while attending The Cooper Union in New York. (A special thanks to Noah Kalina for shooting the photo).

Diana: Whistler Residence by BattersbyHowat

One of the most popular stories on dwell.com this week was the Whistler tree house built by Joel Allen (also featured in our Dwell Outdoor special issue on newsstands now and available here). While perusing the interwebs this morning. I came across another hot project in the area, this home by Vancouver firm BattersbyHowat. Almost makes me want to defect to Canada!


Tammy: Chalktrails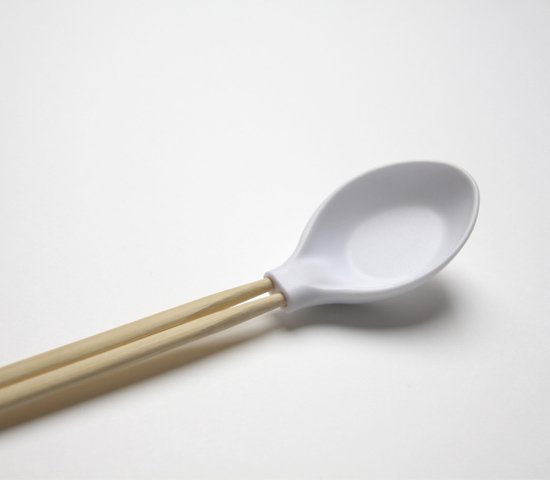 Combining two timeless childhood essentials—sidewalk chalk and bicycles—the designers behind Chalktrail created an easy-to-attach chalk holder component for bicycles and scooters. With an universal design, Chalktrail is adjustable to fit any of the standard 12-inch to 29-inch bicycle wheel sizes, meaning this product isn't just for kids! Raising their start-up goal in just five days through Kickstarter, Chalktrail is now available for pre-order.

Katie: Spoonplus

This is a tale of when spoon met chopsticks. French product designer, Aïssa Logerot has evolved the way we can eat traditional Asian dishes with this brilliant marriage of eating utensils. Isn't love sweet?
Diana Budds
@dianabudds
A New York-based writer, Diana studied art history and environmental policy at UC Davis. Before rising to Senior Editor at Dwell—where she helped craft product coverage, features, and more—Diana worked in the Architecture and Design departments at MoMA and the San Francisco Museum of Modern Art. She counts finishing a 5K as one of her greatest accomplishments, gets excited about any travel involving trains, and her favorite magazine section is Rewind. Learn more about Diana at: http://dianabudds.com
Comments
Everybody loves feedback. Be the first to add a comment.
The author will be notified whenever new comments are added.