Ferm Living Washable Wallpaper
Recommended by
Living with kids and living in style can often feel like a catch-22. If it isn't the clutter of all the stuff that seems to tag along with them then it's the messes that inevitably get made when no one is looking. For walls that seem to attract fingerprints, markers and food, glossy washable paint has been the best bet, but who wants glossy paint everywhere? Ferm Living's new washable wallpaper may solve the dilemma.
WallSmart, their new generation of kid friendly non-woven wallpaper, is designed for easier hanging (the paste goes on the wall, not the paper) and easy clean up. It comes in four designs (Dotty, Rush Hour, Animal Farm and Butterflies) which are graphic enough for adults and fanciful enough for kids.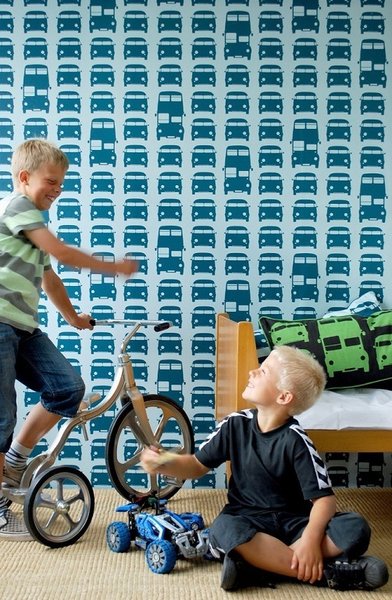 Laure Joliet
@laure_joliet
Laure is a Los Angeles–based photographer and design enthusiast. When not contributing to Dwell and Apartment Therapy, she's opening too many tabs in Firefox, baking, gardening and exploring the great outdoors.
Comments
Everybody loves feedback. Be the first to add a comment.
The author will be notified whenever new comments are added.