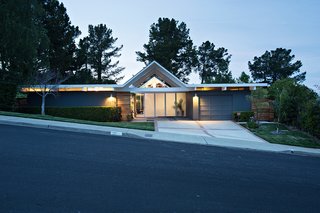 Discuss: Would You Renovate Your Eichler Home?
If you were handed the keys to an Eichler home, would you set out to preserve it as a midcentury time capsule, or update it with modern amenities?
Eichler buffs fall into many camps. Some see the homes as representative of a midcentury modern ideal and strive to keep all the details in place—even if it means lime green walls and outdated appliances. Others see an opportunity to refresh the space with new systems, finishes, and configurations.
What's your viewpoint? Submit your answer in the comments below!
Photo: Courtesy of Klopf Architecture
Get the Renovations Newsletter
From warehouse conversions to rehabbed midcentury gems, to expert advice and budget breakdowns, the renovation newsletter serves up the inspiration you need to tackle your next project.