View Photos
Celebrate Earth Day With Our Top 10 Sustainable Home Brands
Stock up on eco housewares and everyday essentials from these brands doing their part to protect the planet.
Going completely carbon neutral is much easier said than done. But just because you can't make a full 180 on your current lifestyle doesn't mean you can't do your part to help better the planet. Are you using single-use plastic bags at the grocery store instead of reusable ones? Have you considered swapping out your current toothbrush for one made of bamboo? Remember, it's all about baby steps.

A great place to start is your home. Nowadays, you can source of-the-moment rugs, furniture, and even everyday kitchen essentials from purveyors who are committed to providing sustainable products. By shopping these brands, you can help make a small (but mighty!) difference, one pillow or chair at a time. It's an easy way to feel good while also making your space look good—and who doesn't want that?
We've rounded up seven home companies doing their part to protect the planet. Shop the home essentials below to make your space more eco-friendly not just on Earth Day, but every day.
Get the Dwell Newsletter
Get carefully curated content filled with inspiring homes from around the world, innovative new products, and the best in modern design.
Avocado specializes in green mattress made with natural and organic materials—including 100 percent GOTS-certified organic wool and 100 percent natural latex from tree-tapped sources. They also offer eco-friendly pillows and bed frames, so you can fully kit out your bedroom with sustainable goods.
In honor of Earth Day, Food52 has put together a powerhouse lineup of eco-friendly kitchen and home essentials. Many of these goodies are under $50, and they're sure to cut down on single-use plastics in your kitchen. The list includes reusable silicone storage bags, recycled bamboo colanders, compostable wooden plates, and even biodegradable mixing bowls.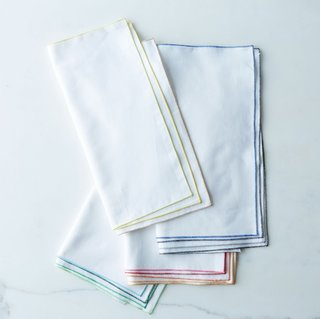 Next time you're scoping out West Elm, keep an eye out for its line of Forest Stewardship Council (FSC)–approved products. These dressers, nightstands, and dining tables are made of wood that's either been sourced from a forest that's managed in an environmentally-friendly way, or from post-consumer waste. Not to mention, all of these products have the clean, modernist style we've all come to expect and love from West Elm.
Dims is on a mission to change how we view eco-friendly shopping. Using only the best sustainable materials (FSC- and Greenguard-certified), the company has created stunning everyday home essentials, like coffee tables and trolleys, that retail at a very affordable price. It's proof that great design doesn't have to come with a premium price tag.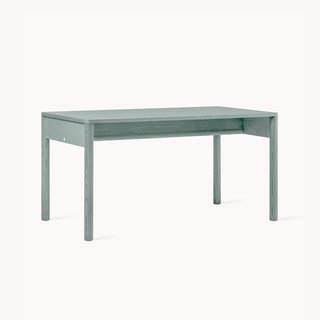 Parachute offers so much more than incredible bedding—although it's great for that too! The Oeko-Tex Certified brand also sells towels, rugs, decorative pillows, and tableware (you get the picture)—all made with an eco-conscious, responsible ethos. Parachute even takes its social responsibility one step further by donating some proceeds from certain purchases to nonprofits such as Love Leo Rescue and Nothing But Nets.
West Elm isn't the only major home goods store getting into the sustainability game. Crate and Barrel also has their own collection of FSC-certified goodies, including bookshelves, kitchen benches, and even a stunning geometric sideboard that will help elevate your current living and dining setup.
Soma is the gold standard of water filters. Its 10-Cup Pitcher features a sleek and thoughtful design, crafted with shatterproof BPA-free plastic and a bamboo handle that's made of 65% renewable plant-based materials. Plus, it looks so good sitting inside your fridge or on your kitchen countertop that you'll find yourself reaching for far more than just eight glasses of water a day.
Joybird pays it forward to the planet by partnering with local conservation groups focused on rejuvenating and rebuilding forests across the U.S. The company also commits to planting more trees than were used to manufacture any home goods you purchase.
There are plenty of everyday products we can't live without—deodorant, shampoo, and mouthwash among them. The downside: These products tend to come packaged in single-use plastic. Enter By Humankind—an eco-conscious retailer that sells personal care products without wasteful packaging. Once you run out of your deodorant or shampoo, simply order a refill and fill up the container you already own.
Lessening your carbon footprint is all about changing your lifestyle—and part of this process is making a habit out of conscious shopping. Grove Collaborative makes buying and refilling eco-friendly home products an easy, intuitive process. Simply buy your first order of home essentials (like hand soap, household cleaners, and soy candles), and after that, create a personalized refill schedule so you never run out of the products you need.