Back to the Future
Recommended by
The legacy of mid-century designer Joe Colombo is underscored with a reissue of his plywood 4801 chair, now appearing for the first time in plastic from Italian furniture company Kartell.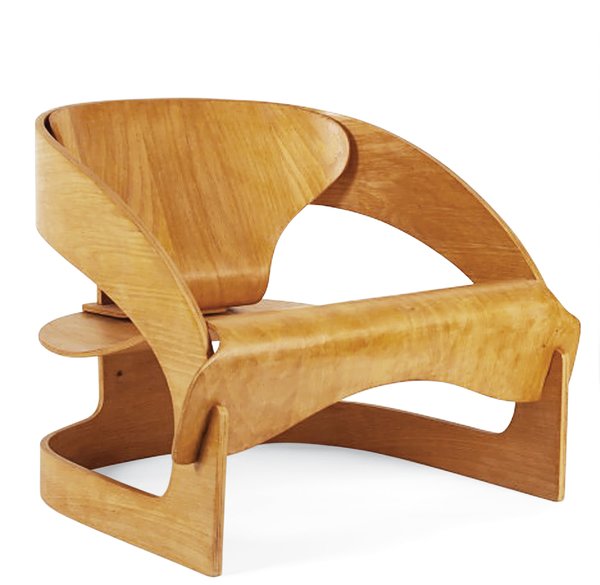 Though Italian designer Joe Colombo is well represented in the molded-polymer annals of the Kartell archive, his 4801 chair, released in 1965 and produced until 1979, was the only object ever manufactured by the company in something other than plastic. The 4801's characteristic curves—sinuous, fluid, and belying a hidden complexity—were composed from three pieces of bent plywood, lacquered to a sleek finish, and fitted together without any metal parts or glue. In the 47 years since, advances in industrial molding technology have allowed Kartell engineers to fabricate the seat in three hues of the company's signature material, PMMA plastic.


Kelsey Keith
@kelseykeith
Kelsey Keith has written about design, art, and architecture for a variety of print and online publications.
Everybody loves feedback. Be the first to add a comment.
The author will be notified whenever new comments are added.