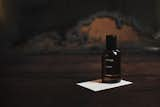 A Little Bit Earthy, a Little Bit Magic: Meet Your New Favorite Fall Home Fragrance
Aesop's latest fragrance takes its cues from the myth of Narcissus, and it's part of a new collection inspired by imaginary and liminal spaces.
Partner Story

Dwell's announcement of the new Eidesis fragrance is presented by Aesop.
Learn More
A truly curated space is one that considers all of your senses. Like light, texture, and color, scent adds another dimension to how we experience the world. For the design-minded fragrance connoisseur, there's Aesop: the vegan brand's artfully executed line of scents for self and space are intended to enrich the way we interact with the world.
Eidesis is the latest in Aesop's line of carefully considered scents, and an ideal pick for crafting a moody, autumnal vibe. This is a fragrance that honors the changing seasons, taking us into the depths of the woods, fusing floral notes with vetiver, cedar, and sandalwood. It's part of the Othertopias collection, a new line designed by frequent Aesop collaborator Barnabé Fillion, and inspired by liminal, transportive spaces.
Eidesis takes poetic cues from the myth of Narcissus. As you might already know, in the Greek legend, Narcissus is a great beauty who falls in love with his own reflection, eventually drowning in a mirrored pond. The story is dark—the moral, darker—but it sparked Fillion's imagination. The result is an aroma that is rich and woody, ethereal and earthy, and, in Fillion's eyes, reflective; a unisex fragrance that offers both a window into nature and a chance to gaze inward.
Each bottle is packaged in warm amber glass, enveloped in a carton adorned with the artwork of Belfast-based painter Jack Coulter. This fall, layer the eau de parfum into your space for a fragrant experience that's as complex as it is comforting.
Shop Our Favorites From Aesop
Explore Eidesis and more Aesop products at aesop.com.
Get the Dwell Newsletter
Be the first to see our latest home tours, design news, and more.