Warmer weather is on the horizon, which means barbecues and pool parties are too. What better way to welcome the spring and summer seasons than epic modern backyard design?
As they vary in design and layout, each backyard is unique in its own way. From green grass to concrete patios, check out 25 of our favorite backyards from this week.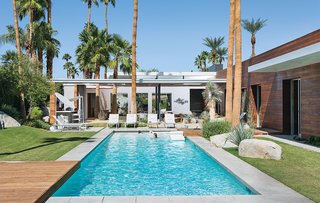 Get a Daily Dose of Design
Sign up for the Dwell Daily Newsletter and never miss our new features, photos, home tours, stories, and more.