10 Prefab Shipping Container Companies in Europe
From start-to-finish, prefabricated shipping container homes are revolutionizing the homebuilding process for the better. Their modern design, affordability, and quick turnaround make for incredible homes that many people enjoy.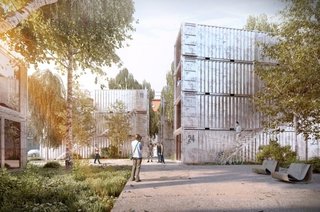 Get a Daily Dose of Design
Sign up for the Dwell Daily Newsletter and never miss our new features, photos, home tours, stories, and more.