10 Kit Home Companies to Watch
In the past, talk of a kit-built house would sometimes conjure images of a tumble-down, rustic timber cabin. However, today you can create an ultra-modern look with natural materials by going the route of a prefabricated kit home.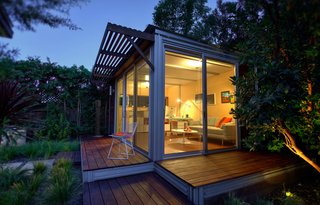 Get a Daily Dose of Design
Sign up for the Dwell Daily Newsletter and never miss our new features, photos, home tours, stories, and more.