Wallpaper is a homes' best friend. The popular material changes boring white walls into incredible murals. Wallpaper also adds funk to your home, no matter the room (plus, it's fun to look at).
Take a peek at some of our favorite patterned wall designs.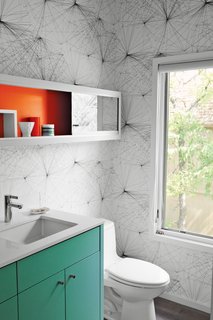 Get a Daily Dose of Design
Sign up for the Dwell Daily Newsletter and never miss our new features, photos, home tours, stories, and more.