Renovation: 800 Square Feet
Recommended by
While in the process of helping his father find a suitable home closer to his family, Sacramento designer Curtis Popp realized he had everything he needed to provide his dad, an artist, with the comfortable, modern environment he always desired. One half of a 1950s ranch-style duplex owned by the designer's mother—amicably separated from his father long ago—opened up, providing 800 square feet of space for the redo.
Knocking down a stifling wall separating the living room and kitchen, Popp opened the space to bring light in and create a fitting canvas for his father's contemporary artwork and modern furnishings he's collected over the years—all in an easily managed, single-level layout. Acting as the project manager and construction lead and relying on floor sales and extra materials from other projects, Popp was able to completely transform the two-bedroom, one-bath apartment for a total of $45,000, which he says "won't even buy you cabinets in some remodels."

Describing his dad as "a great, and grateful, client," Popp says he had carte blanche, within his budgetary restrictions, to "do something really interesting, really cool for my dad, who said he didn't want to hinder the project with a lot of requests." Indeed, the project shows a clear, singular vision in an area that is just starting to awaken from its long design hibernation: the Eichler houses are becoming more recognized, and one of Popp's clients recently organized Sacramento's first mid-century modern house tour. Though it took some convincing to pry his father away from the idea of living in the much farther away, mid-century modern haven that is Palm Springs, Popp's father told him after moving in, "I'm so glad I am where I am."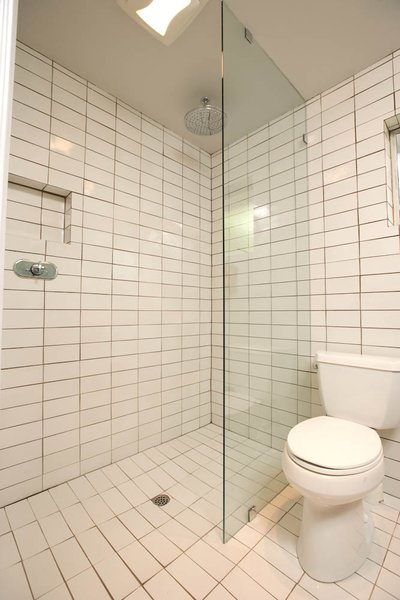 Details
Project: Popp Apartment
Erika Heet
@erikaheet
Erika Heet has been working in publishing for more than 20 years, including years spent as a senior editor at Architectural Digest and Robb Report. She has written for Architectural Digest, Robb Report, Interiors, Bon Appétit, Sierra Magazine, and The Berkeley Fiction Review. She recently wrote the foreword to New Tropical Classics: Hawaiian Homes by Shay Zak. She lives in a Topanga cabin with her artist husband and two children.
Comments
Everybody loves feedback. Be the first to add a comment.
The author will be notified whenever new comments are added.