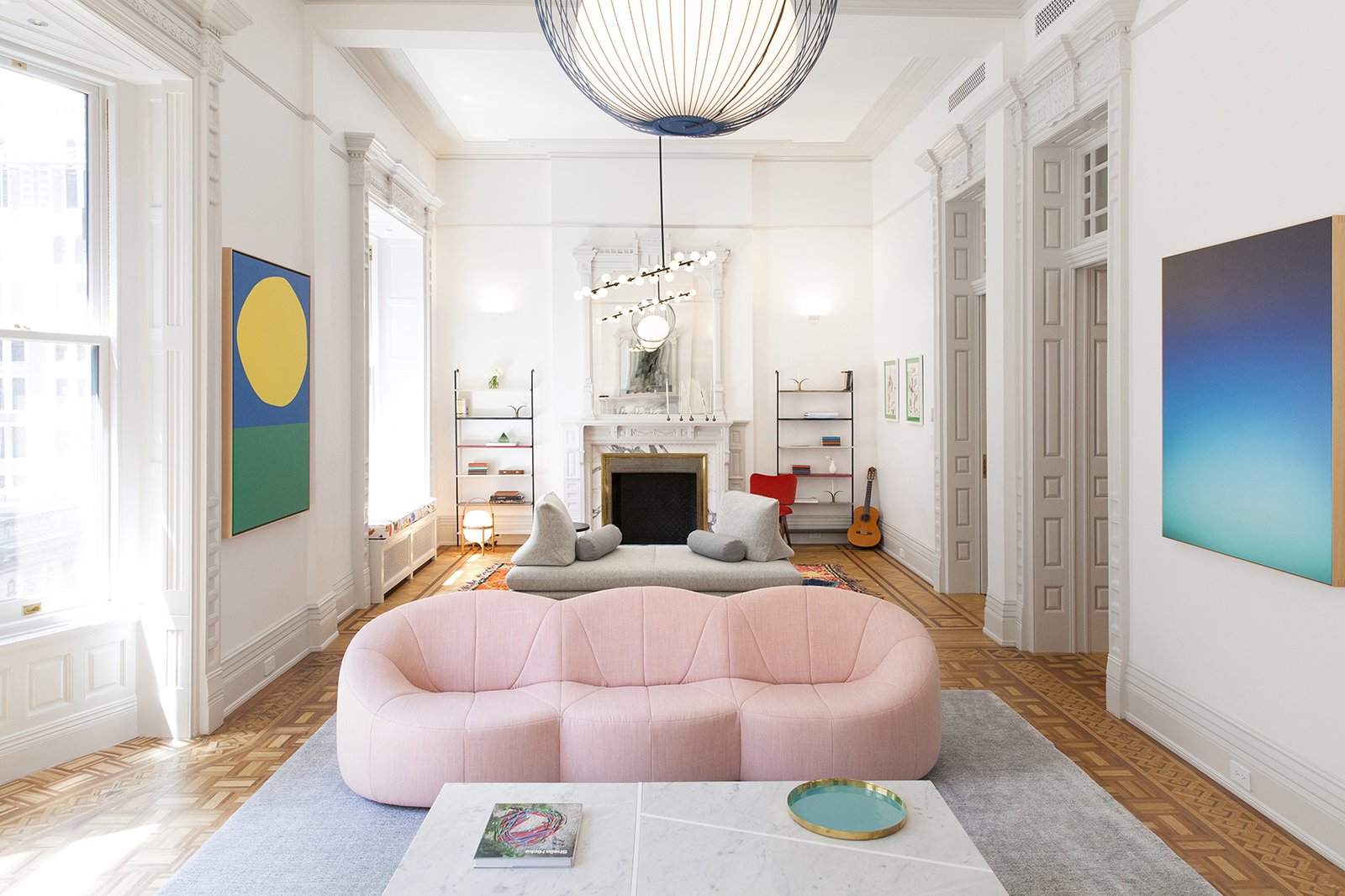 A 19th-Century Apartment in Manhattan Gets a Kid-Friendly Upgrade
Built in 1885, this Midtown residence has been restored and revitalized with dashes of color and whimsical, kid-oriented spaces.
An opulent example of American Renaissance architecture, the Osborne Building on 57th Street in Midtown, Manhattan, is a New York City landmark. The lobby features tiled mosaic flooring; a red, blue, and gold-leaf ceiling and sculptures by Augustus Saint-Gaudens; an enchanting staircase on either side; and four apartments per floor supported by load-bearing, masonry walls. It was once home to composer Leonard Bernstein, singer Bobby Short, and more recently, actress Jessica Chastain—and its newest residents include a family a four. Personal friends with renowned architect Chris Fogarty, cofounding partner of Fogarty Finger Architects, they relied on him and his team to remodel their historic floor plan into an airy and colorful modern home. 
Join Dwell+ to Continue
Subscribe to Dwell+ to get everything you already love about Dwell, plus exclusive home tours, video features, how-to guides, access to the Dwell archive, and more.