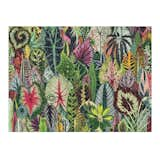 Here's What Dwell Readers Bought the Most of in 2020
Cozy loungewear might not be a surprise, but who knew a cat-shaped dish sponge would be so popular?
Looking for something else? Check out the rest of our holiday gift guides here.
Get the Shop Newsletter
Smart shopping for the design obsessed. Find what you love in our expertly curated selection of finely crafted home, office, travel, and lifestyle products.