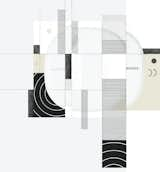 7 Smart TV Devices You Need to Cut Cords for Good
A gadget-based guide to the post-cable future.
Once the resort of disgruntled customers intent on ditching their cable company, "cord cutting" is now embraced by nearly a quarter of Americans. In fact, experts predict that within five years 40 million homes will eschew traditional cable TV in favor of streaming their entertainment over the Internet—watching whatever they want, whenever they want, on any and all devices. Today it's an option, but soon "over the top"—the industry term for streaming media—will be the primary conduit for home entertainment. Here's what you need for the ultimate setup.
Join Dwell+ to Continue
Subscribe to Dwell+ to get everything you already love about Dwell, plus exclusive home tours, video features, how-to guides, access to the Dwell archive, and more. You can cancel at any time.